8 Gallon with 2 Inch Dual Purpose Outback Tower
$589.99
Dual Purpose Outback is a great all- around still can be used as a pot still or reflux.
Description
8 Gallon with 2 Inch Dual Purpose Outback Tower
Please note; This still is made to order and will ship between 25-35 business days.
Introducing our 8 Gallon with 2 Inch Dual Purpose Outback Tower. Looking for a still tower but worried about the size and shipping cost? Well, we designed this tower to ship cost effective to international customers, all while keeping the productivity and functionality of the Dual Purpose tower. Or if storage limits you this is the still -all parts break down and fit into the 8-gallon milk can for easy storage.
The Outback stock tower has the 2.5″ stainless thermometer at the top of the tower. This complete still includes copper mesh, rashig rings, and a hose kit. A free bag of yeast is sent with every still purchase.
Includes:
Gaskets
Clamps
2.5″ Stainless Dial Thermometer for the top of the tower
8 gallon milk can boiler with 2″ Lid
Outback Tower
copper mesh and ceramic rashig rings for column packing
hose package
Suggested for Heat Source;
110V Controller with 2000 watt heating element
1500 watt electric hot plate
gas burner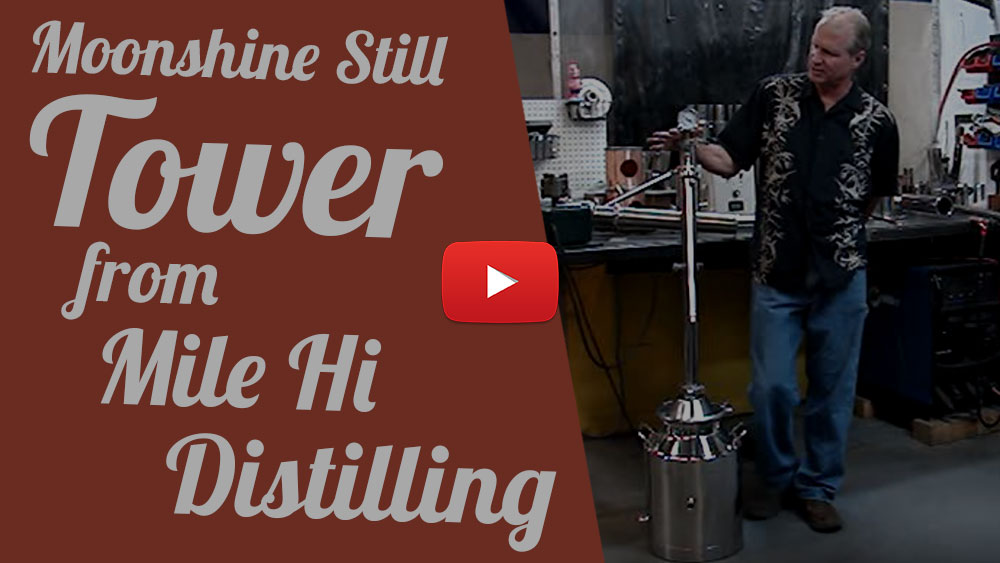 Additional information
| | |
| --- | --- |
| Weight | 15 lbs |
| Dimensions | 15 × 15 × 15 in |
Only logged in customers who have purchased this product may leave a review.