Moonshine Distilling Towers
You will see a lot of 2″ and 3″ Distilling Towers that look like ours on the internet even using the same names Dual Purpose and Traditional. Beware that these towers are knock offs or our towers that are made in China and are not the original Mile Hi Distilling Dual Purpose and Traditional Towers built in our shop located in Denver Colorado.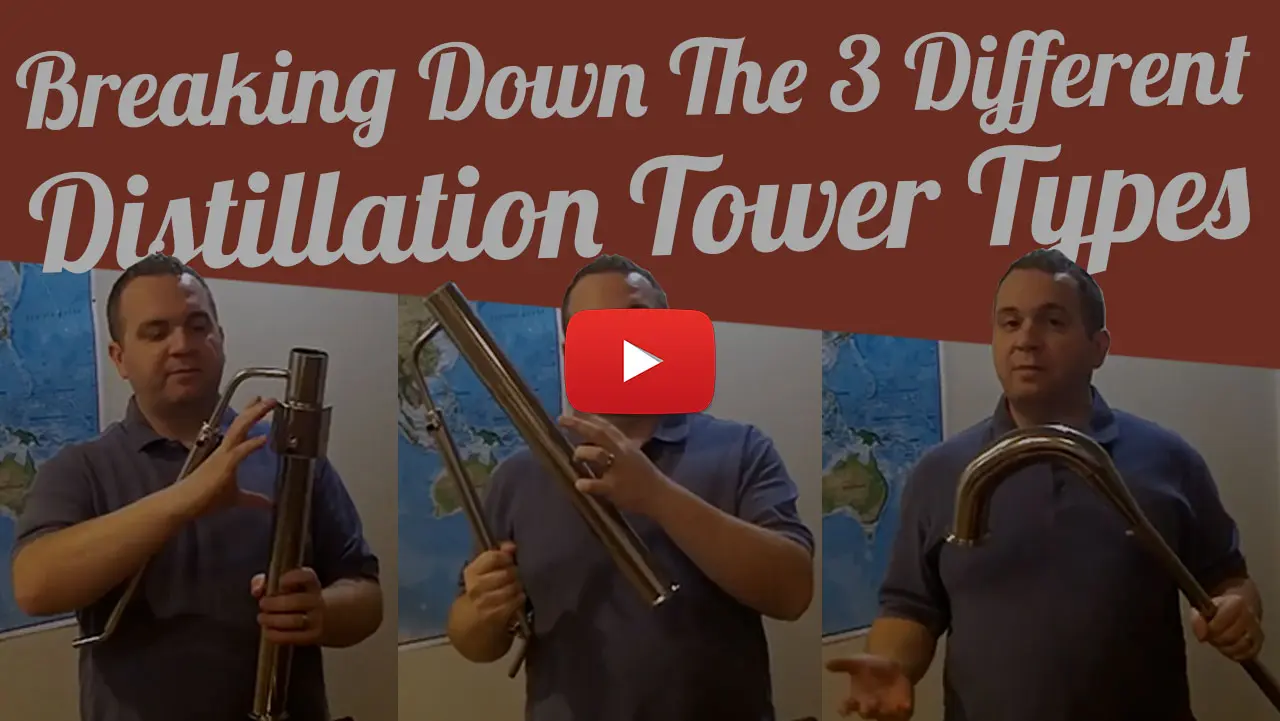 Great, you are looking at buying a moonshine distilling tower, but can't decide which one. Well, first of all, I want to thank you for looking at Mile Hi Distilling. We have the largest selection of distillers and supplies than any other company. And I can guarantee you the higher quality at the lowest prices. We are the oldest and most experienced still manufacturer in the United States. I've worked hard for 13 years finding the best-suited supplies for the fun hobby.
If you can't decide on which type of moonshine distiller tower, I would suggest a dual purpose or a 2-in-1 tower that works as a pot and reflux.
A pot still simply condenses the alcohol vapors that come off the boiling mash. This will result in an alcohol at about 40-60% purity, with plenty of flavor in it. If this distillate were put through the pot distiller again, it would increase in purity to around 70-85% purity, and lose a bit of its flavor.
Reflux Stills
A reflux still does multiple distillations in one single run, by having packing in the tower allowing vapor to condense and drop back down through the packing. This "reflux" of liquid helps clean the rising vapor and increase the % purity. The taller the packed column, and the more reflux liquid, the purer the product will be. The advantage of doing this is that it will result in clean alcohol.