Copper Stills
We build high quality Copper Stills and towers to produce the quality distilled spirits. High quality tig welded Copper Stills. While being excellent conductors of heat, stills made of copper also pass on flavor profiles into the distilled spirits.
High Quality Copper Stills
At Mile Hi Distilling we have all the Copper Stills, Copper Parts & Copper Tubing to build a high-quality moonshine distiller or copper alcohol still.
Our stills are fully polished to show the beauty of the workmanship put into the copper itself.  Other companies only do a matt finish for their copper stills.  We believe our costumers deserve the best, so we take the extra time and tig weld all the copper stills for durability.  When you own a Mile Hi Distilling still or handmade tower, you won't see nasty solder joints or sub-par craftsmanship.
Copper Stills Made In The USA
The copper tubing we use for building these beauty copper stills is made in the USA.  Just like all the stainless stills we manufacturer are made to last a lifetime and to be passed on for further generations. Mile Hi Distilling has the largest selection and highest quality of distillers and parts for the fun hobby of home distilling.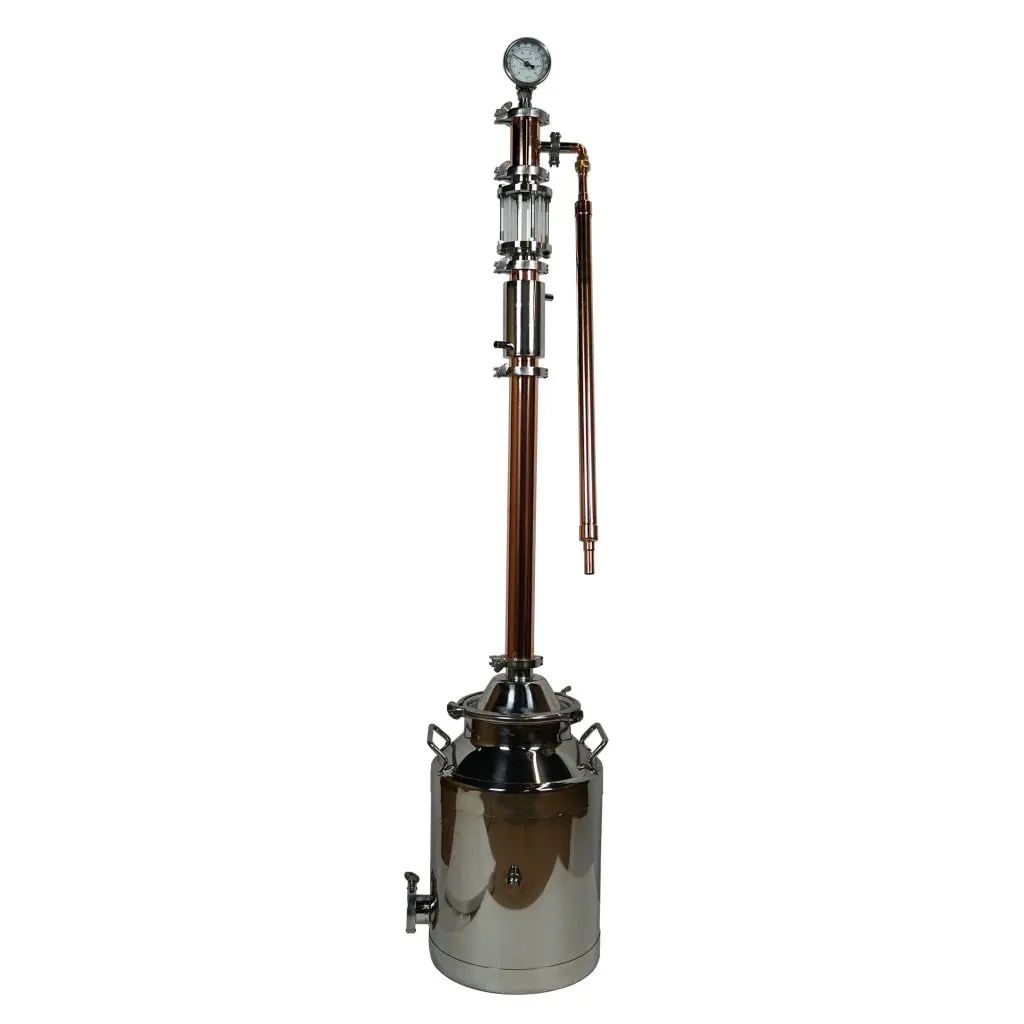 Copper Stills Pro Models
Since copper is the perfect metal for heat conduction and consistency, our Pro Model Series of Copper Stills are perfect for distilling the highest quality spirits.
Our copper stills are the best stills on the market today.  We only sell the best of the best stills that come out of our shop.  Watch the below video walkthrough of our various sized Pro Model Series copper stills and see why Mile Hi Distilling is the best in the business.